The STTS1100 is the bigger brother of the STTS220 consisting of two mono block units. It's purpose, to drive higher demanding speakers boasting 100W RMS in pure class A at 8Ω.
The STTS1100 is proud to be one of its kind for having a single ended transistor output while delivering big power without any cross distortion that you would receive with a push pull circuit thus making it unique in its category.
Porfyra Audio guarantees an astonishing sound experience with all of its products due to the use of unique circuit schematics combined with carefully selected hi end material components.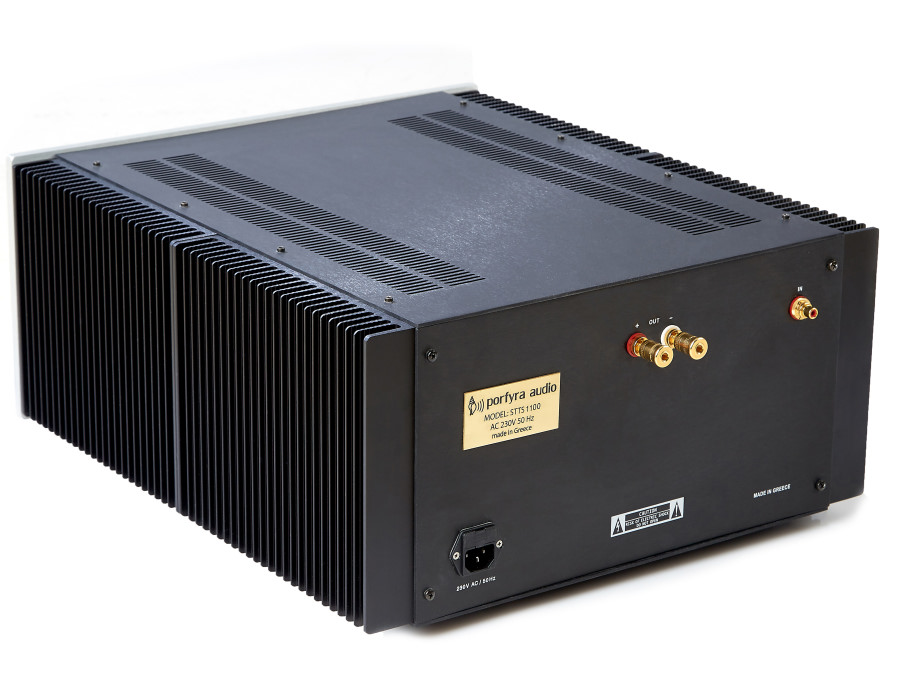 Read the review about our product:
http://www.hiendnews.gr/porfyra-arpa-preamp-stts-1100-class-power-amp-monoblocks-english/
Read also:
http://www.monoandstereo.com/2018/02/porfyra-audio-harar11-preamplifier-and.html/